This is where you enroll for the PBI Bachelors Diploma Program. This first course, the enrollment/orientation course includes coursework in the PBI Bachelors Diploma program. Included is 3 hours of coursework that teaches one how to study in general and how to study the Bible in specific, which is very important in our Bible Institute program.

This course covers important Bible doctrines, including the attributes of God, the person and work of Christ, the ministry of the Holy Spirit; and teachings regarding man, Satan, angels, the church, and end-time events. Added emphasis is placed on Christian living.

This survey course summarizes the overall contents of the first 17 books of the Old Testament (Genesis-Esther). Many Christians wrongly believe that the Old Testament contains nothing relevant for today. It is almost treated as a separate document that is ignored or treated as a dead history. In truth, the Old Testament points to Jesus Christ. Jesus Himself said that He came not to abolish the OT but to fulfill it. Bible students must know the OT to fully understand the New Testament.

This survey course covers Job through Malachi. In truth, the Old Testament points to Jesus Christ. Jesus Himself said that He came not to abolish the OT but to fulfill it. Bible students must know the OT to fully understand the New Testament.

Since the entire New Testament is vital to the life of every Christian, it is important to have a bird's eye view of the "lay of the land". New Testament Survey provides a blueprint of the purpose, background and contents of all 27 books. It will prepare and encourage you to take a closer look at the riches found in each of these books.

God's hand of providence and protection on behalf of His people is evident throughout the Book of Esther, though His name does not appear even once. In this study, J. Vernon McGee helps us understand some of the riches and valuable lessons from this great story.

WHAT is a teacher? A teacher is one who helps somebody else to learn.
In other words, the teacher cooperates with the pupil in learning. He does
not seek to perform before an audience made up of listening pupils, but
undertakes with them an activity in which they are busily engaged. There
is no teaching unless there is learning. The teacher has not really taught
unless the pupil has learned. The object of our teaching is to make something happen in the life of our pupil. The test of our teaching is what happens in the life of our pupil.

J.Vernon McGee is quoted as saying, "There is probably more content in the first chapter of Mark than any other chapter in the Bible." Mark reveals that in spite of Jesus' busy life, He took time to pray. This verse by verse, chapter by chapter exploration spans Mark's recounting of the prophecies of Isaiah and Malachi through John the Baptist ending with the Resurrection of Jesus. Have you studied this Gospel?

J. Vernon McGee leads this study on the Romance of Redemption. Is there any more memorable statement of faith than Ruth's "..thy people shall be my people, and thy God shall be my God."? This woman of faith lost her husband and came out of the idolatrous land of Moab only to be remarried to Boaz. We have much to learn from this ancestor in the line of Jesus our Lord. Redemption is only possible through a Kinsman-Redeemer. The student will gain a fuller appreciation of our Redeemer—Jesus.

The All-Sufficient Christ by Theodore Epp illuminates the spiritual truths that are packed into the book of Colossians. Often overlooked because it is relatively short, Colossians demonstrates that Christ is all a Believer needs. This course refutes false teaching and shows the Christian how to live based on sound doctrine. The student will gain a greater realization of what the Bible means when it says, "Christ in you, the hope of glory" (Col 1.27).

In every respect Jesus was the ideal teacher. He presented unique teaching that caused people to recognize something was different. This course delivers an analytical study of teaching techniques used by Jesus. Learn how Jesus used the lecture method, how He captured interest, used illustrations and paradoxes, even asking questions, making commendations and rebukes, that produced disciples.
 

This republic is classified among the Christian nations of the world. It was so formally declared by the Supreme Court of the United States. In the case of Holy Trinity Church vs. United States, 143 U. S. 471, that court, after mentioning various circumstances, added, "these and many other matters which might be noticed, add a volume of unofficial declarations to the mass of organic utterances that this is a Christian
nation."

But in what sense can it be called a Christian nation? Not in the sense that Christianity is the established religion or that the people are in any manner compelled to support it. On the contrary, the Constitution specifically provides that "Congress shall make no law respecting an establishment of religion, or prohibiting the free exercise thereof." Neither is it Christian in the sense that all its citizens are either in fact or name Christians. On the contrary, all religions have free scope within our borders. Numbers of our people profess other religions, and many reject all. Nor is it Christian in the sense that a profession of  Christianity is a condition of holding office or otherwise engaging in the public service, or essential to recognition either politically or socially.
In fact the government as a legal organization is independent of all religions.

Nevertheless, we constantly speak of this republic as a Christian nation—in fact, as the leading Christian nation of the world. This popular use of the term certainly has significance. It is not a mere creation of the imagination. It is not a term of derision but has a substantial basis—one which justifies its use. This course will analyze this premise and see
what is the basis for this reasoning.

Imagine the thoughts of Joseph while at the bottom of the pit, serving as a slave, or residing in jail. "Why Lord? This doesn't reflect the dream you gave me!" But God planned it for good. Even in trying circumstances, he could see God's hand on his life. A practical study tracing the events, circumstances, and results in the life of Joseph. Special emphasis is given to Joseph as a type of Christ.

The course of Joshua's life is fully disclosed in the Bible, and it shows his conduct was not marred by some sin as were some of Israel's other leaders. He had weaknesses, but he lived on a high spiritual level. It is very evident that the principle he stated at the end of his life was
one that he had followed most of his days. He said, "As for me and my house, we will serve the Lord." Thus Joshua's record is that of a man who actively sought God's control for his life and willingly followed wherever God led.

This study takes a different view from other popular church history courses, in that we will attempt to prove with Scripture and often forgotten (or hidden) historical facts that the church Jesus built is actually a local, Baptistic (although sometimes identified by other names) church. Therefore, we believe that true "church" history is largely a history of Baptistic churches. We also believe that the New Testament church was established "before" the day of Pentecost, during the personal ministry of Jesus Christ.

The student will be challenged to explore thoughts that are usually ignored in other "Church History" studies. Of course it is never our intention to offend any believer or to belittle any work that is reaching and teaching others for the Lord Jesus. We recognize the fact that many individuals and organizations are doing admirable work for the cause of Christ outside of the local church, but we believe God would have us see the truth about "church history." This is our presentation of the history of the church Jesus built.

Remember always, my young brother, that you are the ambassador of the Lord Jesus Christ, the bearer of the gospel message from the court of heaven; therefore, be very watchful of the man that bears the message. Look well after the man that walks in your shoes. People have a right to expect more than ordinary piety in a minister, because he is a representative of Jesus Christ, and has promised to be an "ensample to the flock."

This course teaches the qualifications the call, the work, and the character of the young preacher.

"For to me to live is Christ, and to die is gain" is Paul's fully surrendered statement of faith. Is it yours? Theodore Epp and J. Vernon McGee discuss how Christ is preeminent in all things and how we can see Him as our life, our mind, our goal and our strength. Philippians deals with the philosophy, pattern, prize, and power for Christian living. The Christian will benefit tremendously from this study.

In a world where answers come with great difficulty it is the authors contention that the Bible and those who know and practice its counsel are well equipped to help others in resolving the basic questions of life. Those seeking answers can begin to find meaning in life, how to know God, how to accept oneself and how to understand interpersonal relationships and resolve conflicts. This book is an excellent guide on how to counsel from Scripture.

It is easy for Occidentals (those of the Western Hemisphere) to overlook the fact that the Scriptures had their origin in the East, and that each one of the writers was actually an Oriental. Since this is so, in a very real sense the Bible may be said to be an Oriental Book. But many are quite apt to read into the Scriptures Western manners and customs, instead of interpreting them from the Eastern point of view. 

This course covers many passages of Scripture that are hard for the Westerner to understand, which are readily explained by a knowledge of the customs and manners of Bible lands.

Our course is based on Creation Science 102, by Kent Hovind, and is a detailed study of how dinosaurs were taken on the Ark, mentioned in the Bible, and recorded throughout history from early Babylonian times to even present encounters! Also, see how evolutionists have permeated public school textbooks with false information simply to promote their religious worldview.

Preaching is the proclamation of the Good News of salvation; the very truth of God through man to men. The preacher is separated by God for the specific work of preaching the Gospel. Every message the preacher delivers ought to be stamped with his own personality and expressed in his own way. Take this close examination of expository preaching with emphasis on the preparation, process, and organization needed to prepare effective sermons.

ELECTIVE COURSES


      Choose one of the "E" courses below based on your Major. You may choose to major in Pastoral Leadership (PL, HO, CS or CL courses), Christian Education (CE or AP courses), Christian Counseling (CC or PC courses), Evangelism and Missions (EV, HO or MI courses), Bible and Theology (BI, NT, OT or TH courses) or General Christian Studies (Any Courses).
     Complete one Elective course for the Bachelors Diploma and then finish the program by taking the Curriculum Analysis and Graduation course.

E221BI Seven Churches
     In addition to the historical significance, this study includes Vance Havner's hard-hitting Revival Messages from God's letters to the seven churches.
     The last word of our Lord to the church is not the Great Commission. The Great Commission is indeed our program to the end of the age but our Lord's last word to the church is "Repent."  That was His command to five out of seven of the churches in Asia and that proportion still holds. Five out of seven Christians and churches today need first of all to repent.

E222CS Peter Paul John
     Do you suffer from a "thorn in your flesh"? Are you effectively resisting Satan? Do you desire to become a more effective witness for the Lord? Would you like to see positive results in your prayers and praise? Learn from these three Bible heroes who were changed by Jesus' loving touch.
     They went on to prevail against the powers of darkness and ushered in God's Kingdom. Learn from F. B. Meyer's insights into the lives of three great New Testament men of faith.

E223AP Applied Apologetics

The Scriptures clearly emphasize a recent, direct, fiat creation of the universe by an omnipotent and omniscient God. Books by
creation scientists have also convinced many people that this plain teaching of Scripture is supported by all true facts of science. No book has as yet, however, identified and discussed every passage in Scripture on creation, the Flood, and other primeval events. That is the unique contribution of this material.

It also analyzes corresponding material in other ancient books.
In addition, this course gives exegesis of all the more difficult sections, furnishes deep expository dividends, and yields rich spiritual insights. It should prove to be a helpl for generations to come, should the Lord delay His coming, and will become a resource for pastors, teachers, and lay leaders throughout the Christian family.

The gospel without the promise of the coming eternal kingdom has no
hope (Mark 1:14–15). The gospel without the fact of Christ's substitutionary atonement and bodily resurrection has no power (1 Cor. 15:3–4). The gospel without the assurance of a Creator-God has no foundation (Rev. 4:11, 14:6–7).
This course will embolden those whose faith has been undermined by evolutionary dogma and will enrich those who have not yet been exposed to the preaching of "all the counsel of God" (Acts 20:27).

E224PC Christian Family

     The importance of strong Christian families can not be overemphasized. Harmony in the home adds to harmony in the life of its individuals. A church can only be as strong as its homes. A nation's future is largely determined by the present health of its homes. America is suffering today because so many of our homes have become a national disaster area.

     This course deals with Biblical principles that lead to strong, successful homes. We will discuss the proper role of husband, wife and children. We will consider some of the problems that plague families today, and practical solutions gleaned from Scriptural precepts and Christian experience.

E225MI Introduction to Missions

This course will briefly cover the trends and paradigm shifts
that have occurred throughout the history of the Church this chapter will introduce the major shifts in strategy and methodologies of doing missions since the beginning of the Church.
The major divisions of Church history to be discussed will be:
Ante Nicene 100-325
Post Nicene 325-500
Medieval and Renaissance Missions 500-1792
Great Century of Mission Pioneering 1792-1910
Century of Technological Missions 1910-Present

The remainder of the course deals with a long list of things missionaries need to know because several missionaries have asked about each of them at one time or another.

The course and book is meant to be a handbook with short chapters on
particular topics of interest. The chapters are not intended as in-depth
treatments of the topics but as brief overviews with practical
suggestions as well. The book is not written with a unified theme
gradually developed from chapter to chapter. Each chapter stands
alone. However, the chapters do fall into several categories, so they
are grouped into six parts, each part consisting of chapters on related
topics.

The goal is to expose the missionary and missionary-minded to many areas of concern related to the missions ministry.

Analyze and evaluate every course (22 courses) in your program with one paragraph of what you liked and/or disliked and how it helped or could help you further your ministry.

Analyze and evaluate the curriculum as a whole and explain what courses you would add and what courses you would delete from this particular program, if any. Please, explain why.

Assemble an annotated bibliography (regular bibliographical material plus one large paragraph of summary and one large paragraph of evaluation) of at least 1 good book (other than the text(s) that we provided for each course) that would make for a textbook or supplemental reading book for each course in your program.

This graduation course is worth 3 hours credit.

The fee for this course also includes your graduation fee. Once all work is done and all fees are paid you will receive a beautiful PBI Diploma for this program.

Congratulations on finishing this Biblical Ministry program!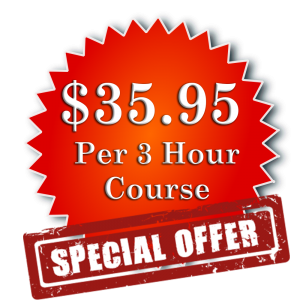 Begin the Bachelors Program today.
If this is the program you have chosen, click the "Register" button below.
The whole program cost is under $800.00 to get your diploma.
If you prefer another program, explore those programs further below. 
PBI Associates
Many ministerial students who went to various Bible schools were never exposed to all 66 books of the Bible. The Bible is the emphasis of the PBI Associates program, as well as the introduction to the preaching and teaching ministry.
PBI Bachelors
The Bachelors program continues surveying the Bible, emphasizing several key books and characters in the Bible. It extends out to personal Christianity and then makes sure of one's teaching, counseling, and preaching ministry in the church.
PBI Masters
The Masters program emphasizes masterful ministry relating to the church, missions, and discipleship. It goes even deeper into developing the minister himself and his art of teaching, counseling, studying, and preaching from the Word of God.
PBI Doctorate
The Doctorate program emphasizes quality Christian leadership at all levels of the ministry. It takes an in depth look at the lives of great leaders of the past. It promotes the highest level of ministry in the church with advanced courses in heeding, leading, and feeding the flock.
Course Numbering
100 Associates Courses (All courses are 3 hours credit)
200 Bachelors Courses (All courses are 3 hours credit)
300 Masters Courses (All courses are 3 hours credit)
400 Doctors Courses (All courses are 3 hours credit)
"E" in front of a course number designates it as an Elective Course.
EO Enrollment and Orientation
EV Evangelism
MI Missions
AP Apologetics
AH American History
BI Bible
PL Pastoral Leadership
CE Christian Education
TH Theology
OT Old Testament
NT New Testament
PC Practical Christianity
CS Character Studies
CH Church History
CC Christian Counseling
HO Homiletics
GR Greek
PS  Public Speaking
THE Thesis
DIS Dissertation
CAG Curriculum Analysis and Graduation
It's All Online
If you have a computer you are ready for Preachology Bible Institute. Everything is online for your convenience.
Course Structure Is Simple
Download and read your course textbook (

Textbooks are free at PBI

).
Download and answer the questions in your interactive workbook and/or self-contained textbook/workbook.
Take your pre-final quiz and final exam online and you are done!
Over 100 years of Higher Education Experience
Let our highly qualified and highly experienced Administrators/Professors lead you and mentor you as you start or finish or refresh your ministerial training for the Christian work you have been called to accomplish, in the city or town in which you are called to live and minister.