This is where you enroll for the PBI Doctorate Diploma Program. This first course, the enrollment/orientation course includes coursework in the PBI Doctorate Diploma program. Included is 3 hours of coursework that teaches one how to lead in general and how to teach others to lead in specific, which is very important in our Bible Institute program.

Genesis is the book of beginnings and the families — the beginning
of creation, man, woman, sabbath, marriage, family, work, sin,
murder, sacrifice, races, languages, culture, civilization and redemption.

Genesis means "origin," "source," "birth." The meaning closest to
that of the original is "birth." It is derived from the Greek verb gennao,
which means "to beget" or "give birth to." Genesis is the book
of beginnings and sources, but more particularly it is the book of births
— this is often overlooked. It is the book of generations.

According to this understanding of Genesis, this course, and the book itself, falls into two natural divisions:
1. Gen. 2:4 — The Book of the Birth of Heaven and the Earth
(from Septuagint)
2. Gen. 5:1 — The Book of the Birth of Men

Simply stated, the Book of Genesis is the record of the "family
tree" of the Jews. It is the genealogy of heaven, earth, and man.
Even the new birth is suggested in Genesis 3:15, where is the first
mention of a Redeemer.

In recent years there has been a renewed interest in eschatology (doctrine of last things). Great strides have been made in the field of prophecy during the past few decades. Indeed, new light has fallen upon this phase of Scripture. All of this attention has focused the light of deeper study on the book of Revelation.

In this course we shall avoid the pitfalls of attempting to present something new and novel just for the sake of being different. Likewise, we shall steer clear of repeating threadbare cliches. Many works on
Revelation are merely a carbon copy of other works. By notes, comments, remarks, diagrams and word studies we shall attempt to get at the real meaning of the visions and symbols of Revelation.

When Henry Ford declared that history is bunk, he no doubt thought he was uttering wisdom. But his dictum is a classic instance of—well, bunk, and bunk in its purest form. Both the processes and the characters of history have a vast amount to teach us; studying them matures our judgment and frees us from blind submission to present-day prejudices.

It has often been said, if we will not learn from history, we sentence ourselves to repeat its mistakes. This is supremely true of Christian history, which shows us the conflict of God's Word with the world, in and through the lives of his servants, and sets before us the possibilities of living for God that had never before entered our minds.

This course explores the lives and lessons of Christians from the past as well as the truths that made them what they are.

Our course is based on Kent Hovind's CSE 201 and his Creation Seminar.

Creation Science Evangelism Classes from Kent Hovind are a wide variety of topics from Science, Evolution, Bible, History and many more topics for everybody who wants to learn what Creation science is. It is also for Christians to strengthen there faith and help them to better defend it.

The Creation Seminar is over 18-hours of scientific evidence proving the Bible's accuracy, and the dangers of evolution. Uncover the Big Bang theory; trace the biblical and historic references to the co-existence of dinosaurs and people; learn about the dangers of evolution and even sit in on a question-and-answer seminar. God has used this fast-paced, fully illustrated seminar to bring thousands of people closer to Him.

The chief reason for the construction of windows in a house is, as Fuller
says, to let in light. Parables, similes, and metaphors have that effect; and hence we use them to illustrate our subject or, in other words, to
"brighten it with light" for that is Dr. Johnson s literal rendering of the word "illustrate." Often when didactic speech fails to enlighten our hearers we make them see our meaning by opening a window and letting in the pleasant light of analogv.

Our Saviour, who is the light of the world, took care to fill His speech with similitudes, so that the common people heard him gladly: his example stamps with high authority the practice of illuminating heavenly instruction with comparisons and similes.

To every preacher of righteousness, as well as to Noah, wisdom gives the command, "A window shalt thou make in the ark." You may build up laborious definition and explanations and yet leave your hearers in the dark as to your meaning; but a thoroughly suitable metaphor will Wonderfully clear the sense.

This course emphasizes that importance of illustrations and how to incorporate them into the message for the fullest impact.

"The righteous…shall grow like a cedar in Lebanon" (Psalm 92:12).
1. Life begins when we meet Jesus (See 1 John 5:12 and John 14:6).
2. We are righteous because of Jesus in us, not because of what we do. (See 2 Cor. 5:21).
3. Living things are made to grow.
4. God says those who are alive and righteous shall grow like a cedar in Lebanon.

The cedars of Lebanon often stood 100 feet tall. And historians say that 100 soldiers and
their horses could fi nd shelter under the broad limbs of just one of these trees. Wow! Stretch up to God, and then spread out to share the blessings with others. That's the message. And that's the Christian life. Honor God. Receive from God. Then share what He gives you with others. GROW like a cedar of Lebanon! This course can help you do just that!

How on earth can I be spiritual? This is the heart cry of
millions of Christians. To will is present, but how to perform
is as elusive as steam in the air.

In these chapters are the sane, sensible, scriptural truths
of the Spirit-filled life and power for any individual, whether
or not the churches and nations experience it. May God
grant that these messages bring to your life that excitement
and enthusiasm for God that is the normal, genuine Christian
life.

Ministerial Burnout is prevalent in the Church today. Remember. God can not guide
those He can not govern. Will you "burn-out" or
"wash-out"? Will you be another casualty of
those "giving-up" and "burning-out" in the ministry?
Be determined to be the servant who will "live-out"
God's fullest potential for your life. This book book will help.

The history of preaching has not yet been adequately written. A few works, all of them more or less fragmentary and incomplete, deal with the subject as a whole; a larger number, some of them remarkably good and satisfactory, treat of particular epochs or phases of the history; some attention, incidents and often superficial, has been given to preaching by writers of general, ecclesiastical, and literary histories ; and this is all. A thorough, comprehensive, well-proportioned and reasonably complete account of preaching in all periods and countries does not exist, either as the great work of a single author or as a connected series of studies by different authors. 

This Course is to uplift and build the Preacher and His Ministry. In order to do that, we will cover two main books. The Ideal Ministry and The Ideal Preacher. Both books are helpful to any Pastor and his ministry.

Here is an excerpt from the book The Ideal Ministry: "For the attainment of these God-appointed ideals, one of the God-appointed means, and the chief, is the ministry of the Word of God by the man of God. And in the prosecution of this ministry, the ideals of it we hang up in our sky, if worthy, though they may shame our past, will nevertheless prove incentives to higher things. So that idealizing in the ministry is not theorizing, nor ballooning, nor getting lost in the clouds. It is lifting a standard. In the reverent use of apostolic words, it is forgetting the things which are behind, and stretching forward to the things which are before, and pressing on towards the goal unto the prize of an ideal ministry in Christ Jesus."

In what sense and to what extent such motive may be an inborn principle in the man himself, as a product of natural birth, without favorable environments or without transmission in germinal form from a religious ancestry is a question more interesting than easy of solution. That it is sometimes measurably transmitted along the line of hereditary piety may be assumed to be as true as the divine promise that "the righteousness of the Lord is unto children's children to those who keep his covenant and remember his commandments to do them."
It is evident that no society of men can hold together and can realize great objects without thoroughly qualified leaders. The Church is no exception. Wherever the Church has proved inadequate it has been due to inadequate leadership. If the Church is to grow, so as to meet the growing needs of the age, it must have able men in its ministry. Without such leadership there is danger that it will ultimately be reduced to a negligible force. The failure to raise up a competent ministry would be a far greater failure than not to win converts to the Christian faith, because the enlarging of the Kingdom ever waits for leaders of power. What problem of the Church is there to-day which cannot best be solved by enlisting for this calling more men of the highest qualifications? What calamity, next to the withdrawal of Christ's presence, should be more dreaded than to have young men of genius and of large equipment withhold themselves from responding to the call of the Christian ministry? And yet this is the calamity which is impending.

This course will try to help solve this serious problem.

Whether it's teaching students or training teachers, few things are
more important in ministry than teaching. That business about it being
central to the Great Commission is no exaggeration: "Go, therefore, and
make disciples of all nations, teaching them …" But sometimes our teaching about things inspiring only inspires yawns, and talk about the eternal sometimes degenerates into discussion of the mundane. And some Sunday afternoons we sit alone in the study and wonder: Is all this making a difference in anyone's daily life?

We know better, for the Word of God does accomplish something
through us and in spite of us. Most days teaching goes well and people
seem helped, sometimes moved. But we never leave a class without
feeling that this or that could have gone better. Another challenge always demands our attention.

Our three authors in this volume know these and other challenges of
teaching. Better still, they each have learned to meet them successfully.

This course deals with the problems and tries to meet them so Christian Education can do its work in the Church, the School and the Home.

The Churches are awake to the greatness of their opportunity. It is also generally recognized that no body of clerical workers can overtake the openings for service. Lay agencies of all kinds, and especially lay  reaching, is growing more essential every day. The moment, therefore, seems opportune for a study of the subject dealt with in this short history. To trace the development of the movement from generation to generation, and study the lives of some of the prominent lay preachers of the past, cannot fail to supply counsels for the present.

If this course should direct more careful attention to one of the most hopeful aspects of present-day evangelism, and should lead the various Churches with wise sympathy to foster and guide the movement of Lay Preachers, it will not fail of its purpose.

When Henry Ford declared that history is bunk, he no doubt thought he was uttering wisdom. But his dictum is a classic instance of—well, bunk, and bunk in its purest form. Both the processes and the characters of history have a vast amount to teach us; studying them matures our judgment and frees us from blind submission to present-day prejudices. It has often been said, if we will not learn from history, we sentence ourselves to repeat its mistakes. This is supremely true of Christian history, which shows us the conflict of God's Word with the world, in and through the lives of his servants, and sets before us the possibilities of living for God that had never before entered our minds.

Readers of the excellent journal, Christian History, of which Mark Galli and Ted Olsen have been editors, will know exactly what I mean when I say that, and non-readers of the journal who read the present volume will soon find out. There is not a dull line in this book; its well-chosen 131 characters come vividly to life, as our brothers and sisters in Christ; and learning the lesson of their careers is as pleasant a task as chewing candy. If you like the thought of history with edification, and without tears, this is certainly a book for you. Its authors have served you well. J.I. Packer

This course will will seek to give examples of great Christian leaders of all time with the view of enabling, encouraging, and emboldening leaders of today to be all that God called them to be for Him.

While it is believed that divine truth should be presented to men's minds in fresh, powerful, and beautiful forms, no less so than should scientific and literary truth, there are, nevertheless, certain principles of reaching which do not vary, and which are always true, for "the church must  light its candle at the old lamp" and an endeavor has been made in  he following course and pages of the texts to set forth some of those true and essential  principles.

This work is chiefly designed as a textbook in Homiletics and Pastoral Theology, for those who are in a regular course of training for the Christian ministry. While we hope that pastors may find in it something of value to themselves, it is mainly intended to be used by theological students in the classroom, for the purpose of recitation; and that will account for the broken-up and analytical style of the work, being necessitated by the treatment in condensed, rather than expanded forms of discussion of so many and varied themes.

But let us never forget, what is above all needed, is the outpouring of the Holy Spirit on the preacher. Without this, all study and method are vain. It was once said to a faithful and successful minister, "You would not reap, as you do, in the pulpit, if you did not sow in the closet. "May God grant us all the spirit of prayer and supplication, that so His Church may be refreshed with the dews from above! May this work be blessed by Him who can make even the smallest instrument, the seed of the most abundant fruits!

Exposition is the art of opening up the scriptures, laying them out, reproducing their matter and their spirit in forms vitalized by the personality of the expositor. The expository preacher shows how the
portraits, the dramas, the theology, the ethics of the Hebrews are for ever "profitable for instruction," because human nature in its weakness and its strength, its hopes and its fears, its sorrows and its joys, its helplessness when left to itself and its consequent dependence on God, its craving for communion with God and the realized possibility of such communion, is unchangeable. He compares scripture with scripture, and most of all he throws back on the scriptures of the Old Testament the searchlight of the New.

Exposition is an art. It demands skill. Knowledge is necessary, and insight, and tact, and understanding of the psychology of the congregation, and touch with the times ; for the main purpose of exposition is to apply the knowledge of scripture to serviceable uses.

The skill is perfected by practice. It is the author's hope that his hints and the examples will assist the preacher The Art of Exposition whose ambition is to be so thoroughly at home in the Bible, so familiar with the sacred text, that he will be infused with its spirit, and will spare no pains to become so expert in lucid and attractive exegesis and application that he will send a modern congregation away with its
appetite for the Bible keenly whetted, and resolved to make the Bible more and more in the individual life, and in every department of social life, "a lamp to the feet and a light to the path."

ELECTIVE COURSES

     You must take one of the "E" courses below based on your Major. You may choose to major in Pastoral Leadership (PL, HO, CS or CL courses), Christian Education (CE or AP courses), Christian Counseling (CC or PC courses), Evangelism and Missions (EV, HO or MI courses), Bible and Theology (BI, NT, OT or TH courses) or General Christian Studies (Any Courses).
     If you have chosen to write a Dissertation, complete one Elective course, complete the Dissertation, and then finish the program by taking the Curriculum Analysis and Graduation course. If you choose NOT to write a Dissertation, take four (4) Elective courses (one of which must be in your major) and then finish by taking the Curriculum Analysis and Graduation course.

E416BI Sword of the Lord
     In these days, when the old Book, which is the "sword of the Spirit," is being attacked on every side, it is refreshing to lay hold upon a course and a book such as these words introduce. The author is not a stranger to the young people who love to study God's Word. He has been a leader of young men for more than a decade of years at this writing, and in all that time has proved himself a " workman that needeth not to be ashamed." He knows men well, but he knows his Bible better.
     This course emphasizes the Word of God, the Sword of the Lord, the Sword of the Spirit.
     Side by side with the testimony of the Holy Spirit borne in the heart of the individual that this book is from God, is the testimony of history to the Bible, borne in the heart of humanity, that a book filled with such regenerating power for the race is from God. For there is, history itself being witness, a truly regenerating power in the Bible. And it is because, wherever it goes it creates a new humanity—a humanity informed by a new spirit and filled with a new life—that it is the great unifying power which it is.

E417CH Church History

It has long been the conviction of the author that a place should be given to church history in the curricula of all colleges and universities. A number of leading American universities have followed those of England and Germany in giving to the history of the Christian religion
a place side by side with Greek and Roman history and philosophy, medieval and modern political history, constitutional history, the philosophy of history, the history of philosophy, comparative religion, sociology, etc., as fundamental to the effective study of humanity. If, as is unquestionably true, Christianity has been a chief factor in the production of all that is best in modern civilization, its history should be relegated to no subordinate place among the instruments of general culture. It is little creditable to the Christian colleges and universities of
the United States that this important department of study has been to so large an extent neglected. 

A text-book on this subject, scientifically prepared and free from  partisanship, should encourage professors of history to include the history of Christianity in the courses they offer, and it is the author's earnest desire that this work may contribute in some small measure
to the more extended study and the better understanding of the greatest movement in human history.

Sacred history is the setting forth of the known facts of man's development as it has been affected by the providential, inspiring, and self-revealing presence of God. Church history is the narration of all that is known, of the founding and the development of the kingdom
of Christ on earth. The term church history is commonly used to designate not merely the record of the organized Christian life of our era, but also the record of the career of the Christian religion itself. It includes within its sphere the indirect influences that Christianity has exerted on social, ethical, aesthetic, legal, economic and political life and thought throughout the world, no less than its direct religious  influences.

This course covers Church History from its beginning to 1900.

E418EV Evangelistic Church

Many definitions of evangelism have been attempted. One of those which most appeals to me is, that it is the effort to lead individuals, in groups or one by one, to a surrender of their lives to Jesus Christ as
Saviour and Lord. Such surrender must inevitably bear fruit in an enlistment in a life of service to Christ and to the world, and in practical loyalty to the church of Christ. Any form of effort which will accomplish
these ends may rightly be called successful evangelism. There is  involved in this the wisest and most effective use of the present forces available, as represented in the present membership of the churches. (Evangelistic Church)

How to do this work with promptness, persistence, and power is the problem of Evangelization. It may well command and consume the best thought of the wisest, and the best effort of the strongest, of the followers of Jesus. The problem is gigantic because the factors in it are colossal, involving on the one hand the whole world of the unsaved, and on the other the whole church of the redeemed. This great trust is committed to the great body of believers; and to it no true child of God ought to be, or indeed can be, indifferent. The one grand issue of the age is the immediate carrying out of our Lord's marching orders, "Go, make disciples of all nations!" (Evangelistic Work)

E419BI Biblical Hermeneutics

The Bible is the greatest book in the world. Ever since there has been a Bible, men have endeavored to fathom its unfathomable depths of knowledge. What we do know of the Bible is so extremely satisfying that we constantly thirst for more.

Even though no man has ever known all about the Bible, yet we never tire in our efforts to understand it.

This work and course is one more effort to explain the Bible as a book, and to place within the reader's grasp the laws that govern its interpretation. It is not at all probable that anyone can exhaust a subject so great as "The Bible and How to Interpret it", yet this course material, gathered through years of study and experience in teaching the Bible, will prove a blessing to those who need assistance in the study of God's Word.

E420PL Church Planting

This course is designed to give guidelines to help us understand God's
purpose for each local church. It will help us to understand what God has commissioned us to do as Christian leaders, to understand how that relates to planting churches and to provide practical steps for the planting of churches through the making of disciples. We will look at the commission Christ gave to each of us to Make Disciples. We will also see how that commission relates to the planting of healthy churches for His glory worldwide.

E421CE History of Religious Education

Historiography too often places more emphasis on events, dates, and places than on people. But people make history live. They dreamed of a better world, fought wars for their convictions, taught students, sacrificed, and died untimely deaths. Without them there is no history, nor is there a future.
This volume places the primary emphasis on people, on those men who have significantly influenced the history of Christian education. It is intended to be not a history of Christian education but historical studies of the giants in that field. Those chosen for inclusion in this work either represented the educational trends of their era or
initiated reforms or movements which eventually, if not immediately, affected religious education.

This is a course for all serious students of education, theology, and Christian education. It is valuable collateral reading for undergraduate and graduate courses in church history and the history of Christian education.

E422CC Biblical Counseling

Many are tossed about by the winds of the world's philosophies and arguments. But our battle is to be led by the Holy Spirit in applying God's wisdom and truth to the challenges of life. The Bible provides all the instruction that one needs on how to live this victorious life in the midst of obstacles, of temptations, of trials and varied difficulties (Rom. 8:4-9). Thus, anyone born of the will of God, who has received Christ as Lord and Savior, is equipped and qualified to engage in this battle of wisdom ( 2 Tim. 3:16-17 ).
Our Lord directs us in Matthew 28:18-20 to make disciples: to baptize them in the name of the Father, of the Son, and of the Holy Spirit, and to teach them to observe and live by God's commandments. This is the responsibility of the body of Christ who are to be equipped to  accomplish this mission. 1 Cor. 1:30; 1 Cor. 3:16; Rom. 15:14; Gal.
6:1-5; Eph. 1:17-23 and Col. 1:10-12 confirm that wisdom resides within us, that we are to grow in this wisdom, and to inform, instruct and restore others to the light of His word.
Accordingly, the purpose of this Biblical Counseling course and manual is to provide a basic approach, and the tools to establish a foundation to assist one to deal  progressively with his own problems from a biblical perspective. And then to teach and counsel others to live by God's commandments; thereby, fulfilling our Lord's directive to make disciples of all nations (Matt. 7:5 ; Matt. 22:36-40 ).

E423AH Foundations of the Constitution 2

This course is a continuation of 212AH Foundations of the Constitution 1. We will cover more on the following:

The American Heritage Series

This republic is classified among the Christian nations of the world. It was so formally declared by the Supreme Court of the United States. In the case of Holy Trinity Church vs. United States, 143 U. S. 471, that court, after mentioning various circumstances, added, "these and many other matters which might be noticed, add a volume of unofficial declarations to the mass of organic utterances that this is a Christian
nation."

But in what sense can it be called a Christian nation? Not in the sense that Christianity is the established religion or that the people are in any manner compelled to support it. On the contrary, the Constitution specifically provides that "Congress shall make no law respecting an establishment of religion, or prohibiting the free exercise thereof." Neither is it Christian in the sense that all its citizens are either in fact or name Christians. On the contrary, all religions have free scope within our borders. Numbers of our people profess other religions, and many reject all. Nor is it Christian in the sense that a profession of  Christianity is a condition of holding office or otherwise engaging in the public service, or essential to recognition either politically or socially.
In fact the government as a legal organization is independent of all religions.

Nevertheless, we constantly speak of this republic as a Christian nation—in fact, as the leading Christian nation of the world. This popular use of the term certainly has significance. It is not a mere creation of the imagination. It is not a term of derision but has a substantial basis—one which justifies its use. This course will analyze this premise and see
what is the basis for this reasoning.

Building on the American Heritage

Historian David Barton is back with the second installment of the popular American Heritage Series. Accompanied by former legislator Rick Green, Barton traces America's history back to the source and navigates our nation's unique religious, moral, and constitutional heritage. In this series that has appeared on the Trinity Broadcasting Network, Barton also answers the questions Americans are asking today and uncovers forgotten stories. As he invites us to examine our nation's founding documents and discover the original intent of our founding fathers firsthand, Barton also encourages viewers to learn the truth of America's past in order to shape its future. 

The Dissertation is worth 9 hours credit. You may choose instead to take three (3) Elective courses in its place.

TEXT: A Manual for Writers of Term Papers, Theses, and Dissertations (Chicago Guides to Writing, Editing, and Publishing)
by Kate L. Turabian, John Grossman, Alice Bennett
Paperback 6th Rev edition (March 1996) or latest edition.
Univ of Chicago Pr (Trd); ISBN: 0226816273

REQUIREMENTS:

1. Read the text(s) completely.

2. Submit a title and a brief statement of your intention to your advisor for approval.

3. The work should be according to form.

4. All work must be typed and double-spaced (except for lengthy quotes) with one inch margins on all sides.

5. The Masters Thesis should have a bibliography of no less than 20 references.

6. The Doctoral Dissertation should have a bibliography of no less than 30 references.

7. The Masters Thesis should be at least 30 content pages. (No maximum limit.) Narrow the subject and cover it adequately.

8. The Doctoral Dissertation should be at least 50 content pages. (No maximum limit.) Narrow the subject and cover it adequately.

9. You must do your work on a computer and send digitally to PBI.

10. You must have a proof-reader proof your work (for grammatical and typographical errors) so it can be corrected before sending the 1st copy to PBI.

11. One copy of your completed work should be sent to PBI for grading and approval before you plan to graduate. Copies of the pages needing re-work or correcting will be marked and sent back for final work.

12. The complete copy of the work (including the corrected work) should then be sent to PBI for final grading and approval.

13. Be prepared to defend your work.

Analyze and evaluate every course (20 courses) in your program with one paragraph of what you liked and/or disliked and how it helped or could help you further your ministry.

Analyze and evaluate the curriculum as a whole and explain what courses you would add and what courses you would delete from this particular program, if any. Please, explain why.

Assemble an annotated bibliography (regular bibliographical material plus one large paragraph of summary and one large paragraph of evaluation) of at least 1 good book (other than the text(s) that we provided for each course) that would make for a textbook or supplemental reading book for each course in your program.

This graduation course is worth 3 hours credit.

The fee for this course also includes your graduation fee. Once all work is done and all fees are paid you will receive a beautiful PBI Diploma for this program.

Congratulations on finishing this Biblical Ministry program!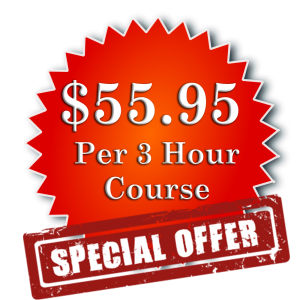 Begin the Doctorate Program today.
If this is the program you have chosen, click the "Register" button below.
The whole program cost is under $1200.00 to get your diploma.
If you prefer another program, explore those programs further below. 
PBI Associates
Many ministerial students who went to various Bible schools were never exposed to all 66 books of the Bible. The Bible is the emphasis of the PBI Associates program, as well as the introduction to the preaching and teaching ministry.
PBI Bachelors
The Bachelors program continues surveying the Bible, emphasizing several key books and characters in the Bible. It extends out to personal Christianity and then makes sure of one's teaching, counseling, and preaching ministry in the church.
PBI Masters
The Masters program emphasizes masterful ministry relating to the church, missions, and discipleship. It goes even deeper into developing the minister himself and his art of teaching, counseling, studying, and preaching from the Word of God.
PBI Doctorate
The Doctorate program emphasizes quality Christian leadership at all levels of the ministry. It takes an in depth look at the lives of great leaders of the past. It promotes the highest level of ministry in the church with advanced courses in heeding, leading, and feeding the flock.
Course Numbering
100 Associates Courses (All courses are 3 hours credit)
200 Bachelors Courses (All courses are 3 hours credit)
300 Masters Courses (All courses are 3 hours credit)
400 Doctors Courses (All courses are 3 hours credit)
"E" in front of a course number designates it as an Elective Course.
EO Enrollment and Orientation
EV Evangelism
MI Missions
AP Apologetics
AH American History
BI Bible
PL Pastoral Leadership
CE Christian Education
TH Theology
OT Old Testament
NT New Testament
PC Practical Christianity
CS Character Studies
CH Church History
CC Christian Counseling
HO Homiletics
GR Greek
PS  Public Speaking
THE Thesis
DIS Dissertation
CAG Curriculum Analysis and Graduation
It's All Online
If you have a computer you are ready for Preachology Bible Institute. Everything is online for your convenience.
Course Structure Is Simple
Download and read your course textbook (

Textbooks are free at PBI

).
Download and answer the questions in your interactive workbook and/or self-contained textbook/workbook.
Take your pre-final quiz and final exam online and you are done!
Over 100 years of Higher Education Experience
Let our highly qualified and highly experienced Administrators/Professors lead you and mentor you as you start or finish or refresh your ministerial training for the Christian work you have been called to accomplish, in the city or town in which you are called to live and minister.