This is where you enroll for the PBI Masters Diploma Program. This first course, the enrollment/orientation course includes coursework in the PBI Masters Diploma program. Included is 3 hours of coursework that teaches one how to minister in general and how to minister the Word in specific, which is very important in our Bible Institute program.

The responsibility to tell the whole world of the Saviour has been passed on from one generation of Christians to another, and today it is ours. We stand, as those disciples of old, between the loaves and the multitude, and that in one of two ways: either as obstructionists, withholding the loaves from the multitude by our indifference, selfishness, and sloth; or else as Christ's loyal helpers, passing out the loaves from His hands to the multitude.

This course helps us find our place in one of these two categories: there is no third. It is our duty and high privilege to fulfill the sacred trust committed to God's churches, and to every individual member in them—to take the Bread of Life with all possible speed to a multitude of souls who are dying for lack of it.

Managing today's church requires a broad range of skills. The leader must be spiritually ordained and trained in theology and disciple-making. There are concerns of delegating tasks, recruiting workers, developing good working relationships, keeping an eye on legal requirements, and putting sound "business" practices into place. How to start and maintain church ministries successfully, overseeing church finances, maintaining buildings and grounds—all these and more—only serve to compound the duty of the leader.

Then come the problems, which thrust the leader into a whole new mode of management. How does a church or pastor respond to these crises in a Biblical way? Sin has a way of working in to the church. People need to be shepherded, rebuked, even cast out at times.

One can readily see that pastoring a church is much more than preparing the weekly sermon and Bible study. Give thanks to the Lord who has placed this course into your hands! Pastors Don Cousins, Leith Anderson, and Arthur DeKruyter share decades of experience and mistakes in church management.

This course attempts to show the fallacy of the distinction so often drawn between sacred and secular. One has to speak of 'religious education', but in reality all education is religious, or ought to be. It is certainly true that everything we learn, think, and do has an effect on our relationship with our Heavenly Father. The more this is realized, and the greater the practical effect it has on our method and dealings with our children, the better chance will there be of our being able to lead them into the life abundant.

To read a part of the Old Testament in the light of the New, and to discover in it, when thus treated, not only a portion of the history of the past, but also the explanation of much that is in the present, and the prophecy of more that is in the future, is the aim of this book and this course.

The story of Elijah is one of thrilling interest. There is a shadow of mystery, and yet a mien of majesty about the hero which so affects every reader that he is almost apt to forget that the Tishbite was after all, "a man subject to like passions as we are."

This book and course endeavors, by setting the prophet amidst the surroundings of his age and comparing him with the reformers of other days, to bring him so near to us that we may hear the throb of his great heart, and catch the inspiration of his life.

This course covers three great motives which urge us to humility. It suits one as a creature, as a sinner, as a believer. The first we see in the heavenly hosts, in unfallen man, in Jesus as Son of Man. The second appeals to us in our fallen state, and points out the only way through which we can return to our right place as human beings. In the third motive, we have the mystery of grace, which teaches us that, as we lose ourselves in the overwhelming greatness of redeeming love, humility becomes to us the consummation of everlasting blessedness and adoration.

In many of our churches you will see two flags standing on the platforms: the Christian flag and the American flag. But the average American citizen has no idea how closely related these two flags are. Our American heritage is a Christian heritage. Without the Christian flag there would never have been an American flag. The Stars and Stripes have risen to lofty heights because the Cross and the Bible were raised before them and above them.

This course will deal with facts…facts which prove the statements made above.

Among the gifts which the glorified Christ has bestowed upon His body, the Church, is that of "teachers" (Eph. 4:11). How grateful we should be that it is so, and how deeply indebted we are to those Spirit-filled men and women who have brought to our minds and hearts, by word of mouth and the printed page, precious truths from God's holy Word.

The author of this book possesses the gift of teaching to an unusual degree, and his faithful exercise of this gift, in the classrooms of The Moody Bible Institute of Chicago, on the public platform, as well as over the radio, combined with a humble dependence upon the energy of the Holy Spirit, has made his ministry of untold value to multitudes of believers.

The studies in this course are brief and to the point, thoroughly scriptural in every respect, and so carefully worded that they may be clearly understood by the reader who has no knowledge of the Greek New Testament, and at the same time will furnish seed thoughts to the seasoned Bible student, teacher and preacher which will lead out into the refreshing streams of deep truth.

WHO do people turn to most often when they need help with a personal problem? Polls show that 42% turn to pastors. Seminaries offer little training in the area of counseling, yet more and more pastors report that the bulk of their schedules are made up of various types of counseling, according to Dr. Charles U. Wagner.

PBI offers a number of courses that provide Biblical resources and helps for counseling. This course deals with techniques and practical considerations for pastors who counsel.

Proverbs 11:14 says, "Where no counsel is, the people fall: but in the multitude of counsellors there is safety." A "multitude" of counselors will not agree with each other on everything.
This course deals with that department of study whose object is to assist the Christian minister in applying the truths of the gospel to the hearts and lives of men is called Pastoral Theology. It is"theology"because it has chiefly to do with the things of God and his word. It is"pastoral because it treats of these divine things in that aspect of them which pertains to the pastor. It is practical because it relates to the work of the pastor as he is appointed to influence men by applying to them the teachings of the Holy Scriptures. In its more strict and definite form it occupies a peculiar field of its own and it is well to keep clearly in view what that field is.

The special province of this study is not systematic theology, or the exegesis of Scripture, or ecclesiastical history, or the sacraments, or homiletics, or even the theory of the pastoral office as an institution of divine appointment. It takes for granted that all these branches of ministerial training have already been cultivated, and endeavors to teach how they may be best brought to bear upon the all-important work of gathering men into the fold of Christ and nourishing them there by the food provided by the great Shepherd.

Many seem only to see in the " Tabernacle of  Witness," with its divinely ordered arrangements and priestly service, a set of Jewish antiquities, affording scope for the researches of the curious  and learned, rather than food for the children of God — a mere matter of "Ancient maimers and customs," instead of so many unfoldings of God's grace and mercy in redemption. No wonder that to such the subject should be uninviting. To those, however, with whom it is a fundamental doctrine of Christianity that all Scripture is given by inspiration of God, and is profitable for doctrine, &c., and who have learned to see in all the minutely detailed particulars of the last twelve chapters of Exodus, that which from first to last is typical of the person, work, and coming glory of Christ, and His redeemed Church, it is "a very garden of delights."

Every part of the sacred structure, from the Golden Chest, which stood in solitary grandeur within the Holy of Holies, down to the smallest pin or cord which fastened the whole to the ground, is replete with instruction; not as affording "a pattern for Ritual service in connection with Christian worship," but as the example and shadow of Heavenly things — figures of the True — types for our admonition upon whom the ends of the world (ages) have come — faint but faithful representations of those blessed realities which subsequent revelations have made plain, and, as such, a part of the Church's choicest treasure.

May the Spirit of Truth accompany us in our meditations. May the great Antitype draw near to our hearts; as, beginning at Moses and the Prophets, we seek to expound in the Scriptures the things concerning Himself.

 

In this course we shall consider the most profitable Methods of Bible Study before we consider the Fundamental Conditions of Profitable Bible study. Many readers of this book will probably be frightened, at first, at the seeming elaborateness and difficulty of some of the methods of study suggested. But they are not as difficult as they appear. Their practicability and fruitfulness have been tested in the classroom, and that not with classes made up altogether of college graduates, but largely composed of persons of very moderate education; in some cases of almost no education.

They do require time and hard work. It must be remembered, however, that the Bible contains gold, and almost any one is willing to dig for gold, especially if it is certain that he will find it. It is certain that one will find gold in the Bible, if he digs. As one uses the methods here recommended, he will find his ability to do the work rapidly increasing by exercise, until he can soon do more in fifteen minutes than at the outset he could do in an hour.

Preaching is the spoken communication of divine truth with a view to persuasion. Accepting this as a sufficient definition, we notice that it covers the three points with which we are chiefly concerned in a sermon, namely: its matter, its manner, and its purpose. As to the matter of this communication, it is "divine truth." This tells us what to preach. As to the manner of this communication, it is divine truth "spoken." This tells us how to preach. As to the purpose of this communication, it is divine truth spoken "with a view to persuasion." This tells us why we preach.

This course considers the making of the sermon from beginning to end.

 

Pastoral work is of immense importance, and all preachers should be diligent in performing it. But it cannot take the place of preaching, nor fully compensate for lack of power in the pulpit. The two help each other, and neither of them is able, unless supported by the other, to achieve the largest and most blessed results. When he who preaches is the sympathizing pastor, the trusted counsellor, the kindly and honored friend of young and old, of rich and poor, then "truths divine come mended from his lips," and the door to men's hearts, by the magical power of sympathy, will fly open at his word.

It follows that preaching must always be a necessity, and good preaching a mighty power. In every age of Christianity, since John the Baptist drew crowds into the desert, there has been no great religious movement, no restoration of Scripture truth, and reanimation of genuine piety, without new power in preaching, both as cause and as effect.

This course seeks to solve the problem of a lack of good preaching by teaching how to do just that.

     Our course is based on Creation Science 103 and 104, by Kent Hovind. In CSE 103, he elaborates on the lies of Satan about God's Creation, which is perpetuated in our school textbooks and in liberal theology and government. In reality, it is a secular religion started by Satan to destroy humanity as God created it.
      It shows up in how the governments of the world handle the finances of the world as depicted in the philosophy of Nazism and Communism and Socialism. Satan and his followers have developed a New World Order to try and stamp out the footprint of God and His Creation. Unfortunately, they are winning in many countries and seek to do so in The United States of America as well.

     In CSE 104, Dr. Hovind teaches a Biblical and Scientific study with a focus on the Age of the Earth. This course researches the scientific evidence that the Earth is young and the Bible is scientifically accurate.
     The Big Bang theory is also examined in detail. Also thoroughly addressed is how the environment of the original creation differs from ours today, how it allowed men to live to be over 900-years old, how it allowed for the production of huge plants, and how it provided conditions.

ELECTIVE COURSES

     You must take one of the "E" courses below based on your Major. You may choose to major in Pastoral Leadership (PL, HO, CS or CL courses), Christian Education (CE or AP courses), Christian Counseling (CC or PC courses), Evangelism and Missions (EV, HO or MI courses), Bible and Theology (BI, NT, OT or TH courses) or General Christian Studies (Any Courses).
     If you have chosen to write a Thesis, complete one Elective course, complete the Thesis, and then finish the program by taking the Curriculum Analysis and Graduation course. If you choose NOT to write a Thesis, take three (3) Elective courses (one of which must be in your major) and then finish by taking the Curriculum Analysis and Graduation course.

E316EV Discipleship
WHAT IS DISCIPLESHIP?
     Whose idea was this anyway? This is the first thing you as someone who is being discipled or who is discipling another should know. The word DISCIPLE, means- LEARNER. A disciple is one who learns and a discipler is one who teaches. Jesus had disciples or learners but He also told us in His Word to "…make disciples (learners) of all nations. Let's look at what He said. Matt. 28:18 says, "ALL POWER IS GIVEN UNTO ME IN HEAVEN AND IN EARTH. GO YE THEREFORE AND TEACH ALL NATIONS, BAPTIZING THEM IN THE NAME OF THE FATHER AND OF THE SON AND OF THE HOLY GHOST TEACH THEM TO OBSERVE WHATSOEVER I HAVE COMMANDED YOU AND LO I AM WITH YOU ALWAY, EVEN UNTO THE END OF THE WORLD. AMEN.
     So the reason we involve ourselves in discipleship is simple-JESUS SAID FOR US TO. The reason you should be discipled is because Jesus said for His church to teach those who have decided to believe and follow Him. This is why you should also teach others, we are simply following a direct command from our Lord and Savior Jesus Christ. So you see that this is not a program of the church; this is Jesus instruction for you to learn and teach.

E317OT Psalms
     The book of Psalms is the very heartbeat of God's Word. Located in the center of the Bible, this hymn-book of the second temple consists of 150 spiritual songs. These songs teach us the meaning of worship and our relationship with God. As with all of the Bible, Christ is the central figure. The King and His Kingdom is displayed throughout the book.
     J. Vernon McGee says: There is a more complete picture of Christ in Psalms than in the Gospels. The Gospels tell us He went to the mountain to pray; Psalms gives us the prayer. The Gospels tell us He was crucified; Psalms tells us what went on in His heart during the crucifixion. The Gospels tell us He went back to Heaven; Psalms shows us Christ seated in Heaven.
     Christ is the subject of the Psalms. I think He is the object of praise in every one of them. Sixteen are technically called Messianic psalms. These specifically record and discuss the birth, life, death, resurrection, glory, priesthood, kingship or return of Christ. But all 150 psalms are about Him. The book of Psalms is a hymn book and a HIM book; it is all about Him!
Prominent themes include prayer and praise. But the psalms discuss every spiritual and psychological experience possible to man…from trouble to triumph, from sadness to gladness, from fear to courage.
     The book has been called an anatomy of the soul…a mirror that shows us the truth about sorrow, love, grief, peace, fear, doubt, hope, cares, faith, worries, stress…and every type of failure or success we will ever face in our own lives.
     This course touches on every chapter of the Psalms.

E318CC Principles of Christian Counseling

    Some of us may begin this course with positive anticipation about counseling. Either because we have been helped by counseling, or have seen good results in dear ones around us, or, we are gifted helpers and see how much we could help others. Some of us may have been hurt by incompetent counseling, or have seen its negative results, or have equated any kind of counseling with humanistic psychology or we are more gifted in other areas of ministry.
     As this course progresses I hope we all can see the good that competent and godly Christians can do through biblical counseling. And, how Christian counseling provides one of the most opportune teaching situations with people who recognize and express need in their coming for help, acknowledging a desire to be helped and display a trust in the counselor.

E319CE Laws of Teaching
     Good questions are the key to success in leading a guided discussion, teaching a lesson or preaching a sermon. In any Bible study, the teacher/facilitator should have a specific outcome that he or she wants to lead the group to. This is generally a response or application of the lesson to the students' lives. We have found that preparation beforehand is crucial to the effectiveness of the group. This course explains a description of a method called Hook, Book, Look, Took that will help you put together your own Bible study in an interesting and effective manner. You will also find suggestions designed to help you to construct good questions to fit the Hook / Book / Look / Took Outline.

Also included in this course is the teaching of the principle of "The Seven Laws of Teaching." As the most obvious work of the schoolroom is that of studying the various branches of knowledge, so the work of teaching—the work of assigning, explaining, and hearing lessons—is that which chiefly occupies the time and attention of the instructor. To explain the laws of teaching will, therefore, seem the most direct and practical way to instruct teachers in their art. It presents at once the clearest and most practical view of their duties, and of the methods by which they may win success in their work. Having learned the laws of teaching, the teacher will easily master the philosophy of training.

E320PL Pastoral Leadership
     You have the potential to be the most influential force on planet Earth. Yours is the staggering responsibility and the matchless privilege of rallying believers and mobilizing their spiritual gifts in order to help people who are far from God become fully devoted followers of Christ. Life transformation and the eternal destinies of real people depend on the redemptive message entrusted to the local church. Are you willing to do whatever it takes to lead your church effectively so God's message of hope can change the world?

Too much is at stake for you not to maximize your spiritual gift of leadership, insists Hybels. In this passionate, powerful book, he unpacks the tools, tasks, and challenges of your calling. You'll discover the power of vision and how to turn it into action. You'll gain frontline insights for developing a kingdom dream team, discovering your leadership style, developing other leaders, making decisions, walking with God, embracing change, staying your God-given course, and much, much more.

If unchurched people matter to you . . . if you love seeing believers serve passionately with their spiritual gifts . . . if God's heartbeat for the church is your heartbeat as well . . . then this book is a must. Courageous Leadership will convince you to lead with all your might, all your skill, and all your faith. And it will give you the tools to do just that.

The Thesis is worth 6 hours credit. You may choose instead to take two (2) Elective courses in its place.

TEXT: A Manual for Writers of Term Papers, Theses, and Dissertations (Chicago Guides to Writing, Editing, and Publishing)
by Kate L. Turabian, John Grossman, Alice Bennett
Paperback 6th Rev edition (March 1996) or latest edition.
Univ of Chicago Pr (Trd); ISBN: 0226816273

REQUIREMENTS:

1. Read the text(s) completely.

2. Submit a title and a brief statement of your intention to your advisor for approval.

3. The work should be according to form.

4. All work must be typed and double-spaced (except for lengthy quotes) with one inch margins on all sides.

5. The Masters Thesis should have a bibliography of no less than 20 references.

6. The Doctoral Dissertation should have a bibliography of no less than 30 references.

7. The Masters Thesis should be at least 30 content pages. (No maximum limit.) Narrow the subject and cover it adequately.

8. The Doctoral Dissertation should be at least 50 content pages. (No maximum limit.) Narrow the subject and cover it adequately.

9. You must do your work on a computer and send digitally to PBI.

10. You must have a proof-reader proof your work (for grammatical and typographical errors) so it can be corrected before sending the 1st copy to PBI.

11. One copy of your completed work should be sent to PBI for grading and approval before you plan to graduate. Copies of the pages needing re-work or correcting will be marked and sent back for final work.

12. The complete copy of the work (including the corrected work) should then be sent to PBI for final grading and approval.

13. Be prepared to defend your work.

Analyze and evaluate every course (19 courses…if no thesis) in your program with one paragraph of what you liked and/or disliked and how it helped or could help you further your ministry.

Analyze and evaluate the curriculum as a whole and explain what courses you would add and what courses you would delete from this particular program, if any. Please, explain why.

Assemble an annotated bibliography (regular bibliographical material plus one large paragraph of summary and one large paragraph of evaluation) of at least 1 good book (other than the text(s) that we provided for each course) that would make for a textbook or supplemental reading book for each course in your program.

This graduation course is worth 3 hours credit.

The fee for this course also includes your graduation fee. Once all work is done and all fees are paid you will receive a beautiful PBI Diploma for this program.

Congratulations on finishing this Biblical Ministry program!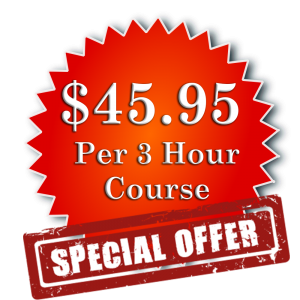 Begin the Masters Program today.
If this is the program you have chosen, click the "Register" button below.
The whole program cost is under $900.00 to get your diploma.
If you prefer another program, explore those programs further below. 
PBI Associates
Many ministerial students who went to various Bible schools were never exposed to all 66 books of the Bible. The Bible is the emphasis of the PBI Associates program, as well as the introduction to the preaching and teaching ministry.
PBI Bachelors
The Bachelors program continues surveying the Bible, emphasizing several key books and characters in the Bible. It extends out to personal Christianity and then makes sure of one's teaching, counseling, and preaching ministry in the church.
PBI Masters
The Masters program emphasizes masterful ministry relating to the church, missions, and discipleship. It goes even deeper into developing the minister himself and his art of teaching, counseling, studying, and preaching from the Word of God.
PBI Doctorate
The Doctorate program emphasizes quality Christian leadership at all levels of the ministry. It takes an in depth look at the lives of great leaders of the past. It promotes the highest level of ministry in the church with advanced courses in heeding, leading, and feeding the flock.
Course Numbering
100 Associates Courses (All courses are 3 hours credit)
200 Bachelors Courses (All courses are 3 hours credit)
300 Masters Courses (All courses are 3 hours credit)
400 Doctors Courses (All courses are 3 hours credit)
"E" in front of a course number designates it as an Elective Course.
EO Enrollment and Orientation
EV Evangelism
MI Missions
AP Apologetics
AH American History
BI Bible
PL Pastoral Leadership
CE Christian Education
TH Theology
OT Old Testament
NT New Testament
PC Practical Christianity
CS Character Studies
CH Church History
CC Christian Counseling
HO Homiletics
GR Greek
PS  Public Speaking
THE Thesis
DIS Dissertation
CAG Curriculum Analysis and Graduation
It's All Online
If you have a computer you are ready for Preachology Bible Institute. Everything is online for your convenience.
Course Structure Is Simple
Download and read your course textbook (

Textbooks are free at PBI

).
Download and answer the questions in your interactive workbook and/or self-contained textbook/workbook.
Take your pre-final quiz and final exam online and you are done!
Over 100 years of Higher Education Experience
Let our highly qualified and highly experienced Administrators/Professors lead you and mentor you as you start or finish or refresh your ministerial training for the Christian work you have been called to accomplish, in the city or town in which you are called to live and minister.